Integrating Acoustic Solutions for Healthy Spaces...
Maximizing Wellness By Integrating Effective Acoustic Design
Many people are now aware that acoustic comfort plays a vital role in maximizing the sense of "well-being" that people experience in any given space due to the research that has been done over the last decade.


The first and most familiar components that will or can achieve some level of noise control are sound-absorbing ceilings and wall panelling. These typically simplistic types of installations can be relatively quick, common and straightforward, and will accomplish effective noise reduction. However, with an increased focus on healthy and holistic design, and innovation and development of architectural products, there are so many more choices we are able to offer that create vibrant and inviting spaces, or calming wholistic areas, on trend with colors, textures and materials.

Clean, Simple, Effective Solutions
There remains some reluctance to apply obviously fibrous treatments (which are common in acoustically absorbent materials) particularly in health care facilities (and now in many other public areas) where there is an elevated focus on bacterial, or viral infection control and wash-ability requirements. This is no longer the limiting factor that it used to be.

There are many acoustic products, fabrics and composite surfaces that are now safely washable, and which incorporate infection or bacterial control agents specifically developed for use in sensitive environments such as hospitals, clinics, schools and highly public areas etc. These treatments go a long way to addressing cleanliness concerns while still effectively absorbing and relieving the unwanted noise or minimizing the effect of reflective sound waves.
Hospitals certainly do pose a unique set of challenges that do not exist in other types of buildings. Therefore, they require additional and specialized consideration due to the fundamental requirements for clean surfaces and calm places for healing. They are busy places with a lot of equipment, people and hard, smooth surfaces… all ideal for noise creation. There are however, excellent solutions are available and are now being considered and integrated into the design of these areas, not just for the sake of the patient, but also for the staff that are entrusted with their care. A positive acoustic design has a measurable impact on both.

Most of us intuitively know it is easier to work in, and also to heal and rest in a quiet, peaceful, positive environment. Acoustic buffering provides a sense of calm and privacy and can reduce the amount of noise from medical equipment or environmental traffic. The quieting effect helps to contribute a sense of calm in their workplace, for those professionals who are caring around the clock for patients and their families, who may be in crisis or distress. There are entire studies that support that job performance and satisfaction as well as the speed at which recovery is achieved, elevate in tandem with the acoustic comfort they experience. For this reason, acoustic design is fast becoming a very important element in healing environments.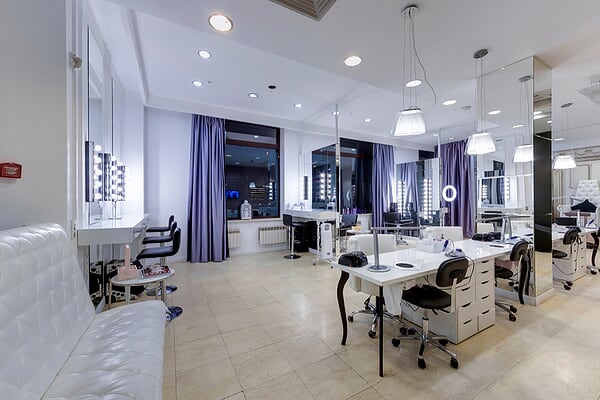 The second key element to consider is in the placement of the acoustic materials and the overall layout of the areas in question, which is usually determined at a conceptual stage of design. Noise-sensitive areas, such as reception areas, school classrooms, hospital, clinical or senior care wards, certainly require a high level of acoustic isolation from activities that are likely to create excessive noise.  It will be important to look at what surfaces might receive reflective soundwaves, and where absorption can be placed to achieve a better experience within these areas.
Unfortunately the importance of this element of design is still at times overlooked or underestimated until background noise is interfering with the use of a newly occupied space.    Designing for acoustic solutions in order to achieve the optimal acoustic isolation, provides for the best and most cost effective results but improvement and remediation is certainly possible and with good planning and careful selection of acoustically designed materials it is still possible to achieve wonderful results, after the fact.   
It really is about creating healthy living, working and healing spaces that still fit with today's contemporary design vision.  Wallworks product specialists can assist in both the design and selection process, narrowing down the materials and options, in order to achieve sound results.   Connect with us today, we have the options and the answers. 
Download our corporate brochure!
Sound Advice, Sound Design, Sound Solutions...
Request Information Today
Our team of product experts are available to answer your questions, supply technical data and provide project quotations.   
Explore More