PREMANUFACTURED ACOUSTIC WOOD PRODUCTS
Sound Seal is a leading manufacturer of Commercial and Architectural Acoustic Noise Control Products.
WoodTrends® wood wall panels incorporate a variety of configurations to meet the majority of acoustical requirements. Though flat, rigid materials are inherently reflective, balancing sound reflection and absorption is achieved through perforation. Perforated rigid materials on WoodTrends Wood Walls and Wood Ceilings use absorptive backings, Woodtrends Wood Walls and Ceilings offer aesthetically pleasing finishes along with exceptional acoustic performance. WoodTrend Wood Walls and Ceilings offer a variety of perforation and laminate finishes. WoodTrends panel & planks wall and ceiling systems show the beauty of real wood with the added benefit of acoustic performance. Our panels and planks are available for wood wall and wood ceiling applications and utilize standard industry mounting components. WoodTrends Panels are available in six different systems for wood walls and/or wood ceilings in a variety of popular as well as exotic wood veneer species.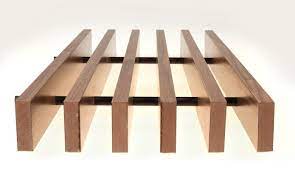 A traditional linear wall and ceiling product, WoodGrille combines the warmth of wood with excellent acoustical values.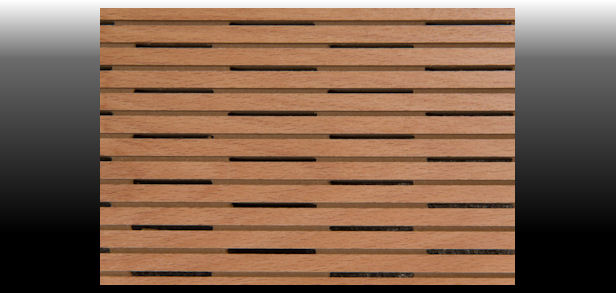 Topline Acoustical Wood planks incorporate a variety of configurations to meet every acoustical requirement.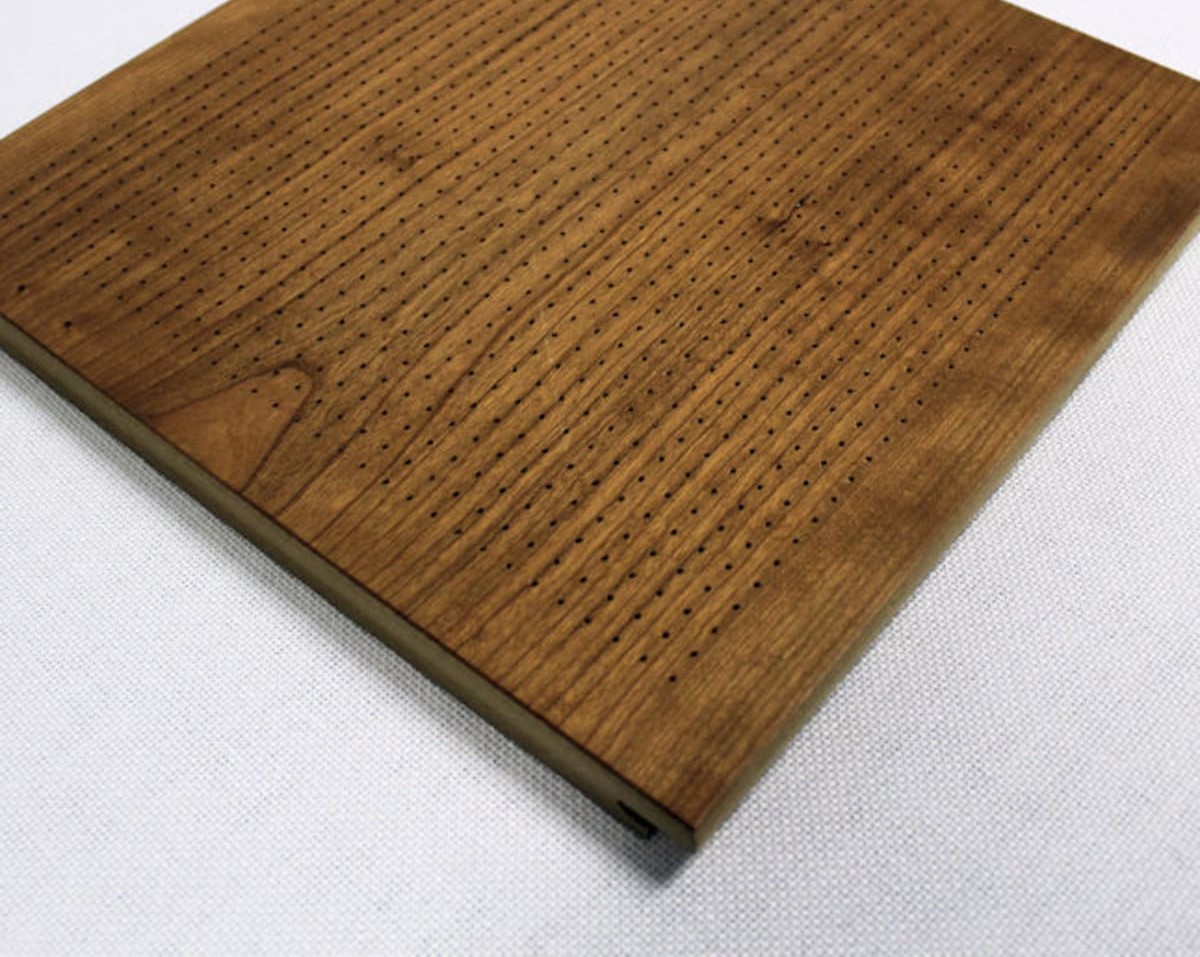 WoodTrends Elite is a genuine wood veneered ceiling panel
system which installs easily into a standard  T-grid.   This system
is built on a MDF, chipboard, or plywood core with a veneer.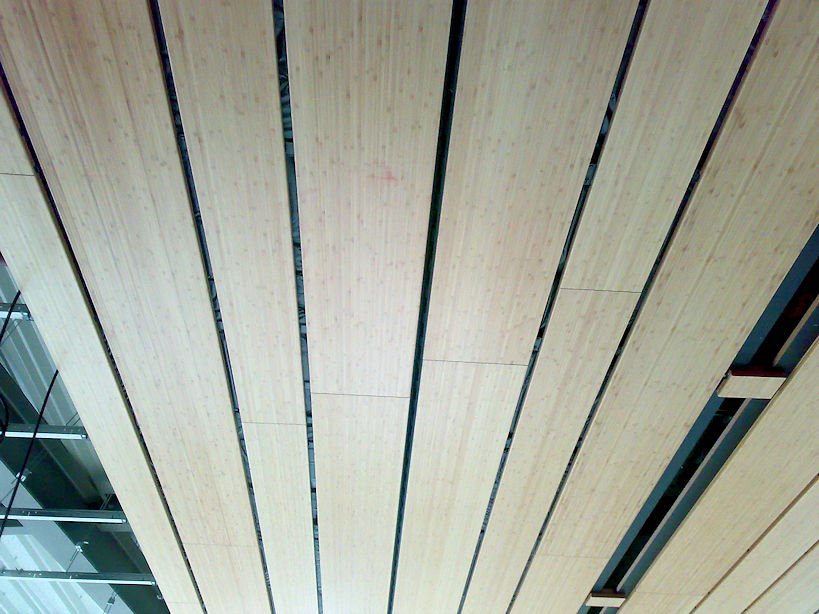 Wood Trends Custom can help create your masterpiece. Today take a detour from the ordinary and let your imagination take over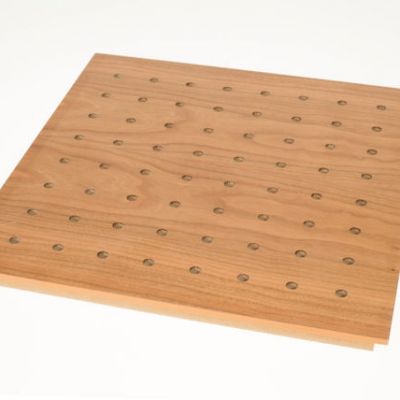 WoodTrends Standard for ceilings or walls both features a genuine wood plank ceiling treatment
with perforations or grooves able to achieve NRC values as high as .90.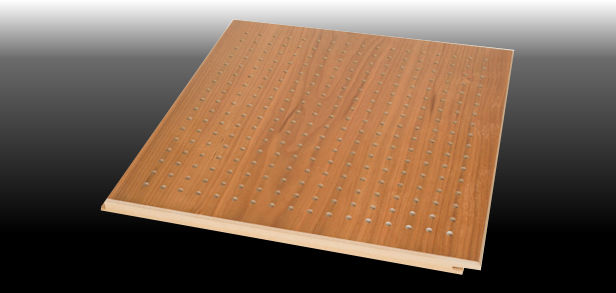 WoodTrends Select provides for a continuous ceiling with panels defined by a 2mm bevel on all edges. This system is built on MDF or plywood core with a veneer thickness of .6mm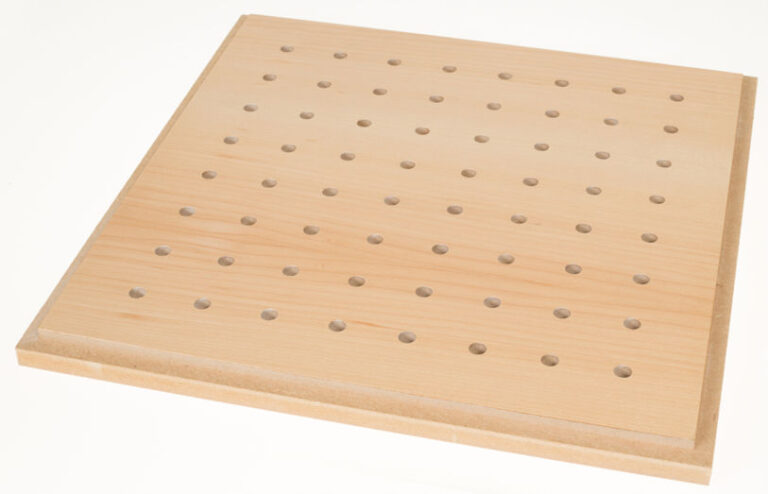 Basic Woodtrends Basic ceiling panels feature a genuine wood veneer on a MDF substrate with a generic balancing veneer on the back side.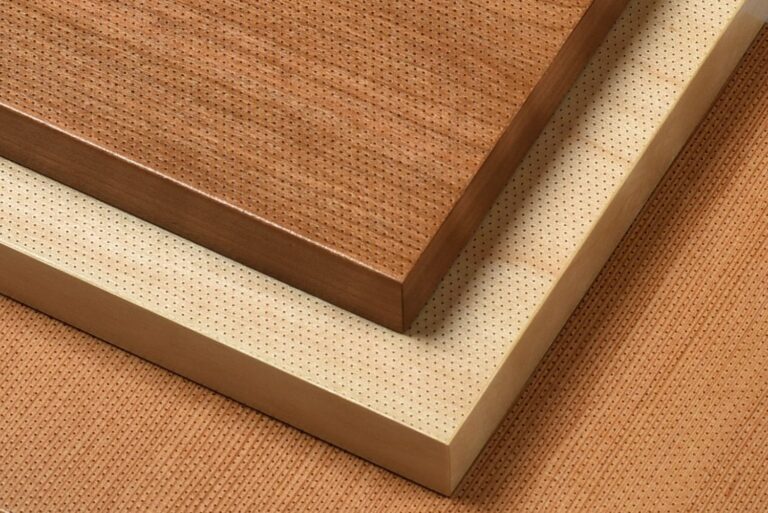 WoodTrends Nano-Perf option is designed to provide the "look" of a solid wood panel or tile. The Nano-Perforations will virtually disappear at a minimal distance creating a monolithic look.
The WoodTrends Nano-Perf option is available on a number of WoodTrends products including products for both walls and ceilings.
WoodTrends® by Sound Seal
Download our corporate brochure!
Sound Advice, Sound Design, Sound Solutions...
Request Information Today
Our team of product experts are available to answer your questions, supply technical data and provide project quotations.   
Explore More