Procédés Chénel International
These intriguing and highly adaptable products are available in Canada through Wallworks...
Light and Clever Solutions
A Collection of Smart and Inspired Solutions
Light and Clever
Procédés Chénel International is a young, creative and dynamic team helping designers with worldwide development, production and distribution of decorative solutions technologies and materials.

Their inspirational range of products is ideal for creative designers to conceive trade or domestic exhibition stands, events,
interior architecture.
Wallworks in partnership with Procédés Chénel International are able to offer you more responsible solutions for your projects.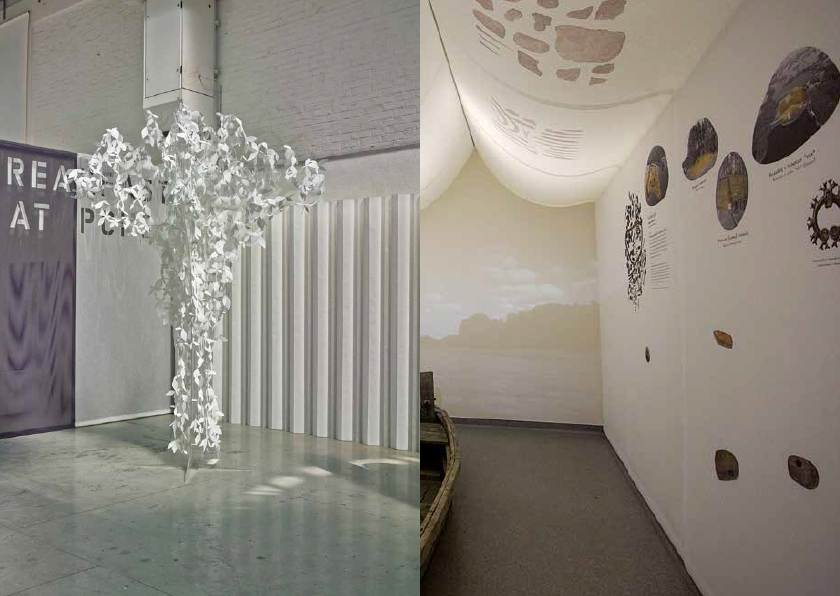 NARRATIVE AND EVENT DECOR
Procédés Chénel International are Manufacturers of light and attractive solutions for event and interior architectural designers. Product ranges from Banners, ceilings, partition walls, lighting systems, to furniture. Simple or complex, these are printable, portable, sustainable.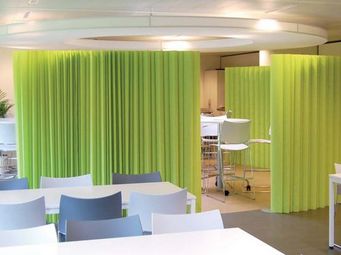 FAST SIMPLE PARTITIONS
Light, antistatic, soil resistant, and immediately effective these expanding wall systems can be set up in minutes to create an instant office, private work space or consultation area.  Just as quickly the panels can be dismantled and stored for later use.  Chénel panels are also printable for custom branding.   They can be added by component in many and varied configurations.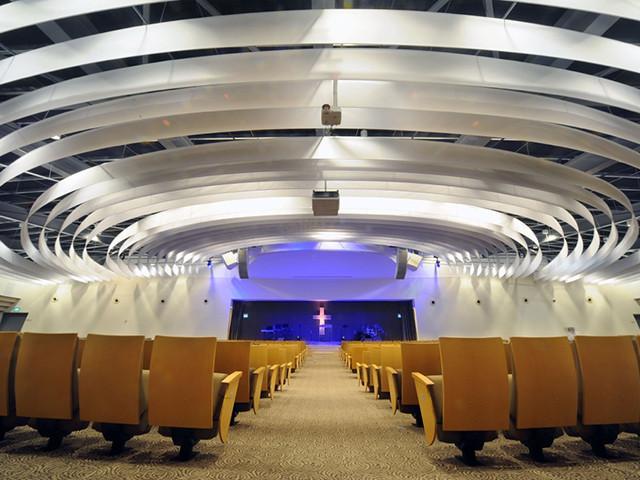 SIMPLE INSTALLATIONS
Drop paper strips easily fashion ceilings and walls without limiting light or mechanical systems. ​In fact, they can easily work in tandem with light elements to further enhance the design and define spaces. these ceiling systems are compatible with any security system using sprinklers.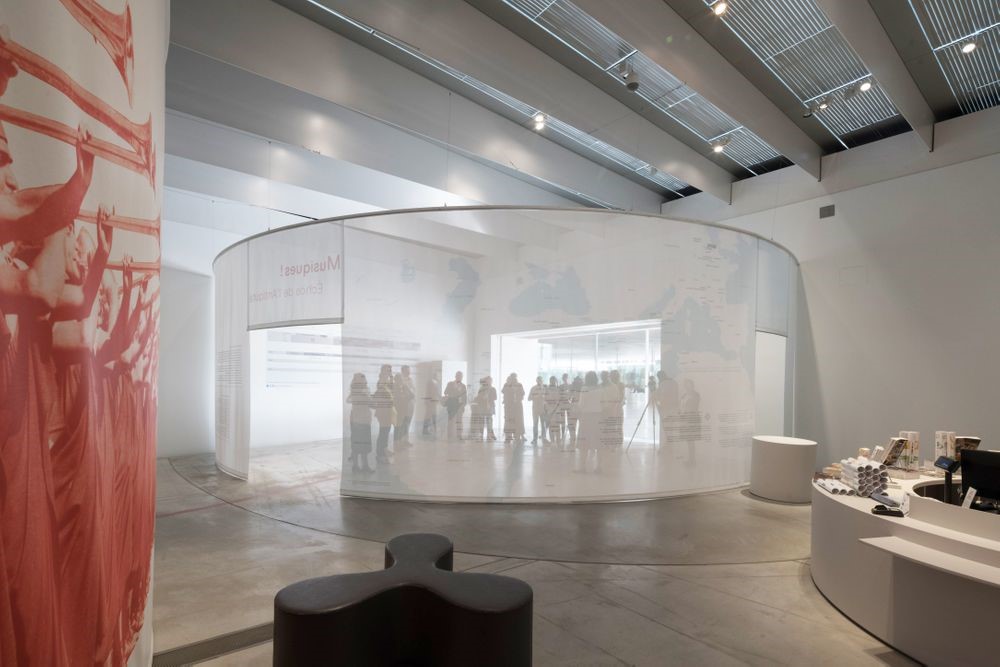 DURABLE & PRINTABLE
While the obvious applications may be for "pop up" or temporary display features, this extraordinary product has been used in high traffic, long term public areas around the world.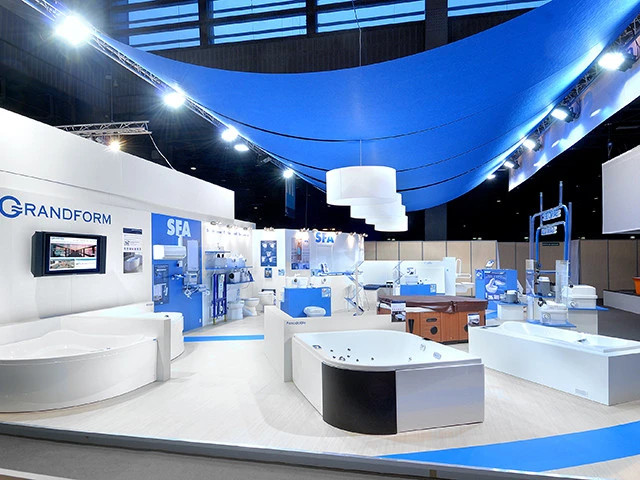 FIRE RESISTANT CEILINGS
A collection of smart solutions for ceilings, either in fire resistant paper or fire resistant textiles, suitable for any public space...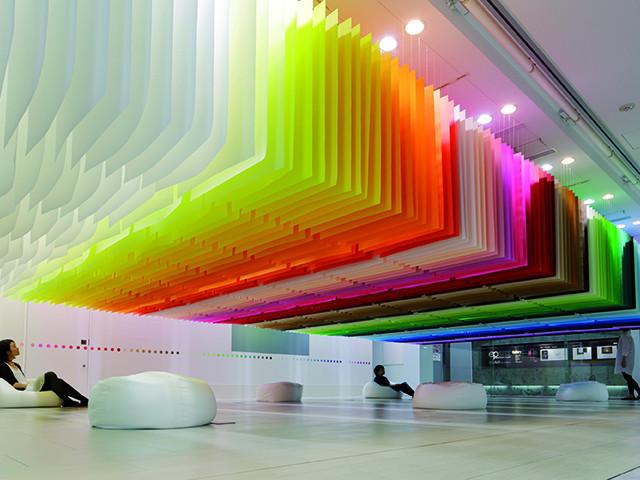 COLOR AND FORM
Easy to install or customize, it can create interior architecture or you can use it to quite simply add color and form!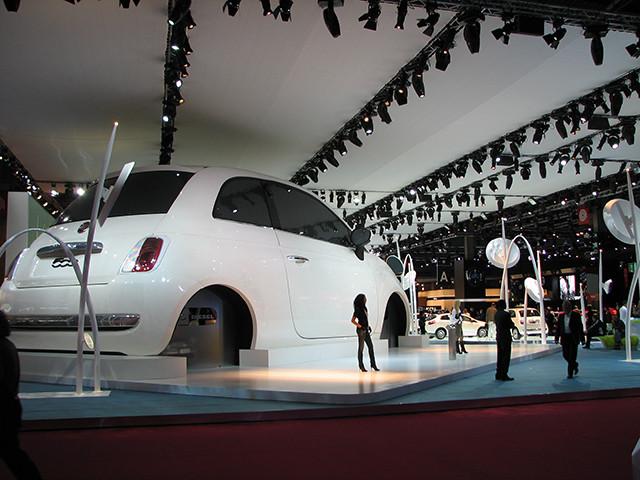 SMOKE OUT®
Available in Black or White, SMOKE OUT® is a stretch knitted fabric made of Trevira CS for temporary masking and security ceilings. The melting lines every 33 cm (12") provide, in case of fire, automatic opening to enable smoke to escape and sprinkler to shower the fire.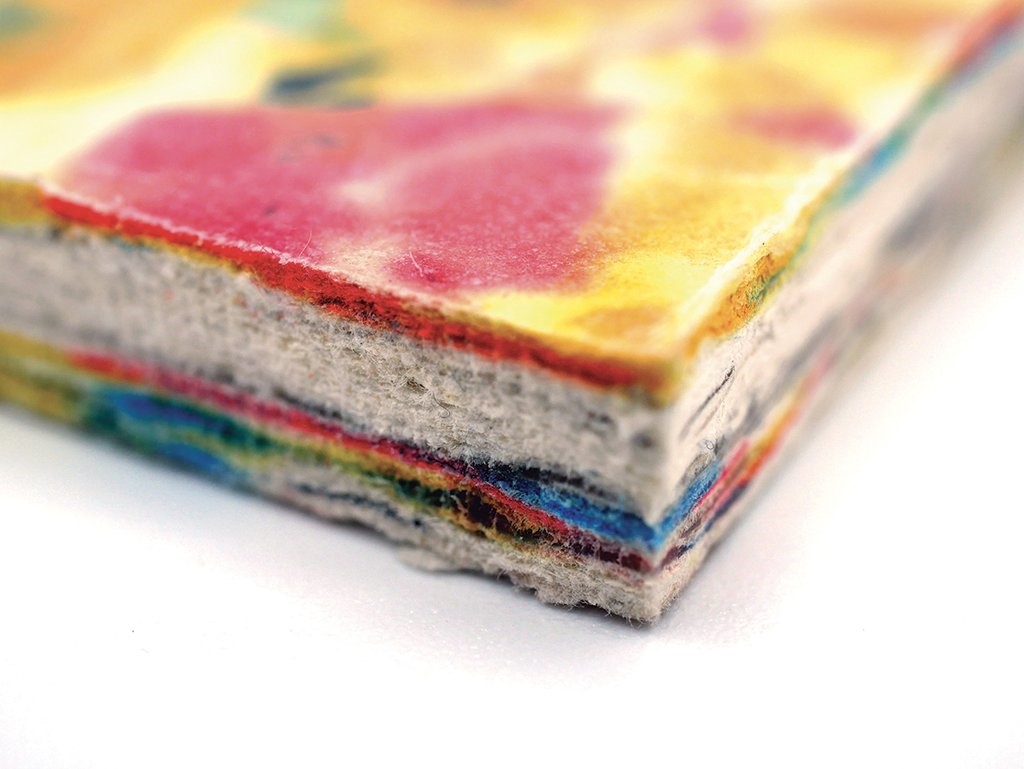 NEW INVENTIVE SUSTAINABLE
The newest in this family of creative products is PCI Drop® Cake. Composed of 100% recycled content, it is also M3 Fire-rated / Euroclass D S3 D0. The boards are created by heat pressing paper flakes, and there is no chemical addition. Infinitely recyclable! Ideal for furniture, lighting, POS, cabins…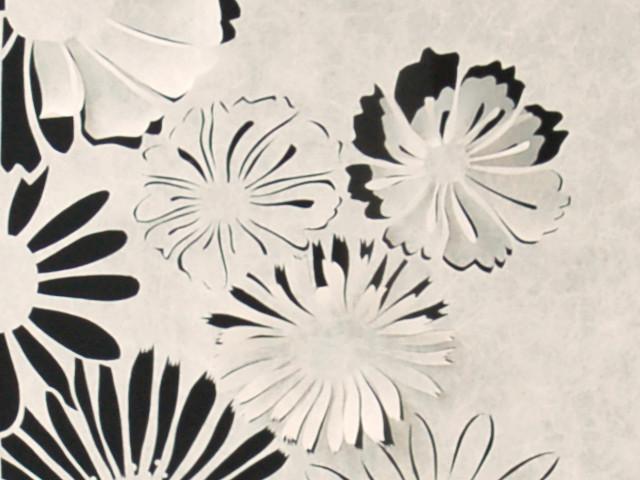 MAXIMUM CREATIVITY
Easy to install or customize, it can create interior architecture or you can use it to quite simply add color and form! 15 Standard colors available. Features : Exceptional lightness (60gr/sqm), good light diffuser creating a luminescent appearance.
Inspiring ideas from Procédés Chénel International :
Download our corporate brochure!
Sound Advice, Design, Solutions...
Request Information Today
Our team of product experts are available to answer your questions, supply technical data and provide project quotations.   
Learn more