ACOUSTIC AND ARCHITECTURAL SPECIALTIES
A Full Service Company
Over 40 Years Of Experience Specializing In All Types Of Wall And Ceiling Finishes. Expert Knowledge In Architectural / Industrial Noise Control.

Dynamic And Complete Acoustic Solutions For Residential,
Commercial And Industrial Applications.
International Presence
Wallworks Head Office Is Located In Calgary, Alberta, Canada With Regional Offices In Vancouver, Edmonton, Winnipeg, Toronto And Montreal With Affiliates In USA, UK, UAE And Asia.
Responsive
To The Client's Needs, The Marketplace, Design Trends And The Global Environment.
From Selection Of The Most Appropriate Product, Through The Creation Of Project-Specific Drawings, Manufacturing, And Final Installation, That Will Ensure Complete Client Satisfaction.
"Custom-Is-Standard"
Where A Unique Condition Exists, We Can Call Upon Acoustical Analysts, Design And Engineering Specialists To Create The Perfect Solution To Meet All Of The Client's Requirements.
Form, Design And Function
I just want to send a quick note to say what a fantastic job Wallworks did and a huge thank you to them for being so professional and considerate of our office and staff. Not going to lie, when we first started this project I was very concerned about the amount of construction noise during working hours, BUT the Wallworks team were so considerate of this and they took above and beyond measures to ensure our office was disturbed as little as possible, on some days I didn't even notice they were here because they were so quiet while still doing massive construction. They also did a phenomenal job of cleaning up at the end of every day, there was never even a speck of debris. Aside from our wonderful new panels, I would have never even knew they were there. This message is not only coming from myself, but the VP of our team asked me to pass along this message as they were so impressed by the Wallworks team as well, Thank you all so very much!!
I wanted to let you know how great Wallworks is to deal with, as well as the work done is outstanding. The installers that came were no short of professional, easy to communicate with, clean and just overall a fantastic crew. Thank you very much!
Our project 'The Ball is in Your Court' involved oversized panels with custom colours and shapes. We required a team that could understand our visual layout, and install it with precision. We want to thank Wallworks for the high quality achieved with regard to the installation of artwork panels at the ATB Centre in Lethbridge Alberta.We greatly appreciated the skill, professionalism and attention to detail of the Wallworks team throughout the installation process.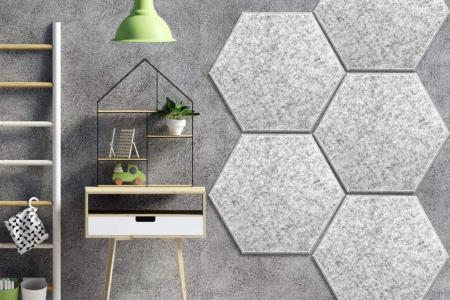 Acoustic Solutions
Sound Improvements for Home Offices Add Value, Increase Privacy and Productivity. Wallworks offers great solutions from a wide selection of acoustic products
Read More »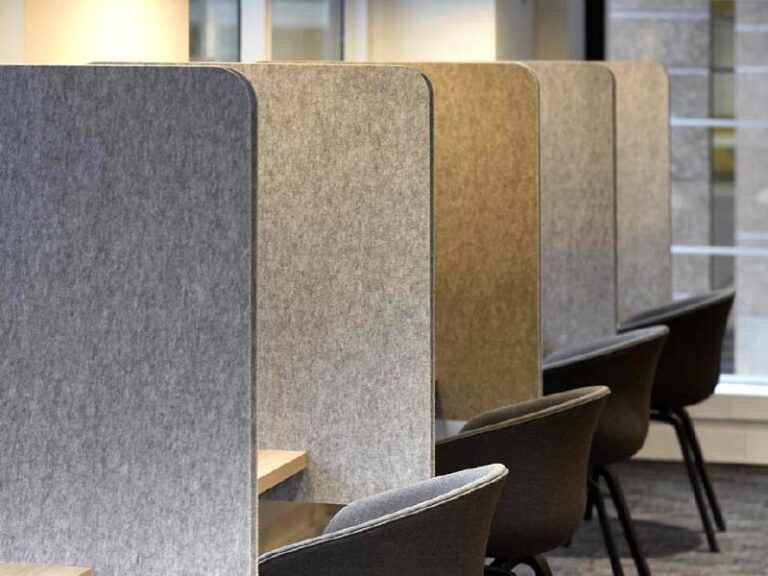 Acoustic materials for the Workplace
Unsolicited noise is not only annoying but it can also distract your employees and even result in serious health problems. Fortunately, with the addition of acoustic materials you can integrate as the use of the space evolves and changes with your business model and the current trends, there are ways to mitigate the overarching issues, for almost any setting. By using complimentary acoustic sound panels and products, you can greatly improve the quality of life in your workspace, the productivity and the customer experiences in ways that you may not have imagined possible.
Read More »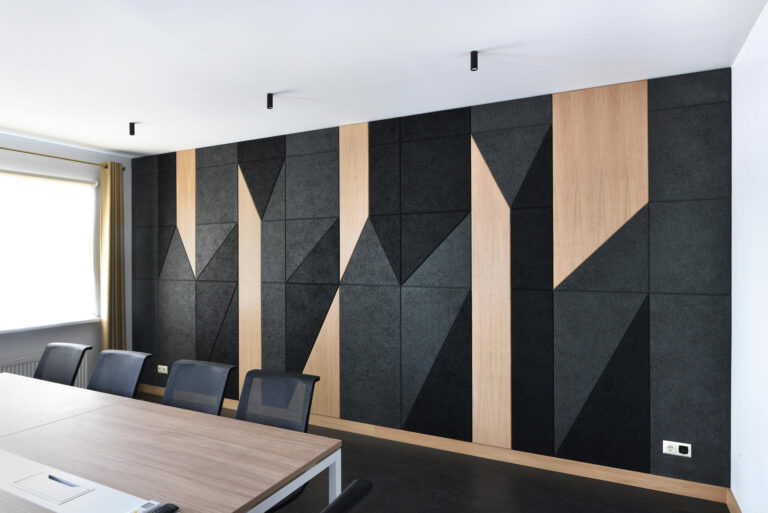 Eco Friendly
Wood wool, remains one of the leading acoustical-panels in the "eco" category as a high-performing, and cost-effective, sound absorber that manages echo and reverberation.
Read More »
Sound Advice, Design, Solutions...
Request Information Today
Our team of product experts are available to answer your questions, supply technical data and provide project quotations.   
Connect Today
Corporate Brochure