Sound Isolation Hardware
Sound Isolation hardware is used to reduce the amount of sound that is transmitted or transferred through other materials, such as structural components like walls, floors and ceilings.  This hardware is crafted to create a break point and cushion for the sound wave so that it stops.  Many of these can be used either at Framing Stage or installed as remedial measures even after occupancy.  
Simple effective sound isolation hardware can be used to reduce sound transmission between adjacent areas: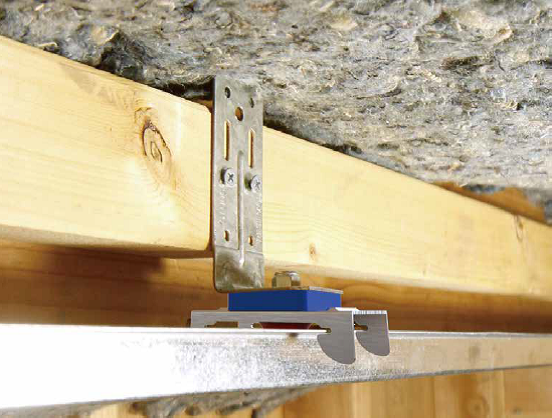 A Sound Isolation Clip is a designed to work with "resilient channel" and employs an absorption element (such as a rubber gasket). It is used to attach the gypsum wall board (GWB) to interior walls and ceilings.
It separates (or decouples) the metal strips from the structural components so that sound waves do not transmit from surface to surface and between adjacent building areas.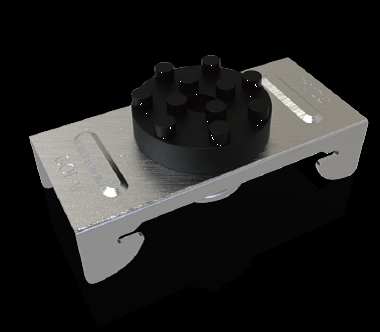 Benfits of this type of system?
Immediately increases acoustic performance improving STC (airborne) and IIC (impact) ratings.
Easy and quick to install during construction or after.

Helps prevent acoustic short circuits.

Design load rating of 36 lbs. per clip.

 UL fire tested and approved.  

Cost effective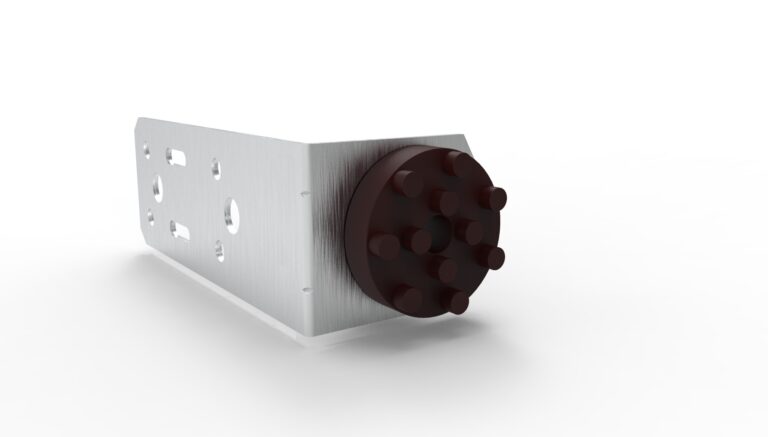 The L series is a universal and versatile product line. The most common use is decoupling wall framing and ceiling systems. The L-Clips can be used in new construction or retrofit. The L-Clips should be used when items need to be acoustically decoupled for noise and vibration isolation.  Some examples of use: Dropped ceiling,  speaker mount isolators, exhaust/vent fan isolators, recessed lighting cover box isolators, projector mount isolators, electrical box, ceiling fan isolators, garage door motor isolation, and garage door rail isolation just to name a few.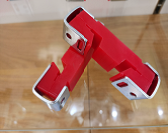 The "S" style of soundproofing clip uses the principle of soft connection of the rubber.

The soft connection between the materials cuts off the 
transmission sound bridge, and can have a good suppression of low-frequency and high -frequency vibrations.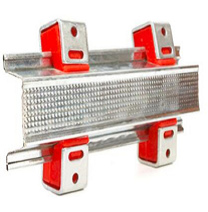 Sound Isolation Hangers and Dampers: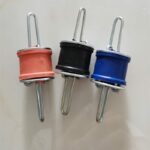 Acoustic isolation hangers are designed to work inside suspended ceilings, and are attached with hanger wire. This basic style of  ceiling hanger is cost effective, simple to install in both new and existing ceiling systems and provides 5mm of deflection and is constructed from high quality low dynamic stiffness natural rubber which has natural acoustic isolation properties.
These come in three sizing options with varying load capacities.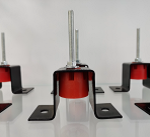 These are only a small representation of the many sound isolation hardware options that are available. Please contact a Wallworks specialist who can consult with you to find the appropriate hardware. Wallworks is a trusted supplier of sound solutions. Noise mitigation options are many and varied and we can help you select the most appropriate solution for your space or project.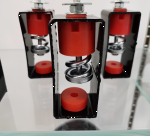 Sound Isolation Hardware Solutions for structural noise reduction:
Download our corporate brochure!
Sound Advice, Sound Design, Sound Solutions...
Request Information Today
Our team of product experts are available to answer your questions, supply technical data and provide project quotations.   
Explore More