Tavapan Wood Panels, Planks and Tiles
Tavapan Acoustic Wood Panels provide a premium natural finish for ceilings and walls. This system's simple ceiling installation allows use of 15/16" HD grid, allowing unlimited access to the ceiling above and can be installed either as lay in or vector shadow style.  Wall panels can be installed on wood or steel furring. 
All panels include a black acoustic liner applied to the back.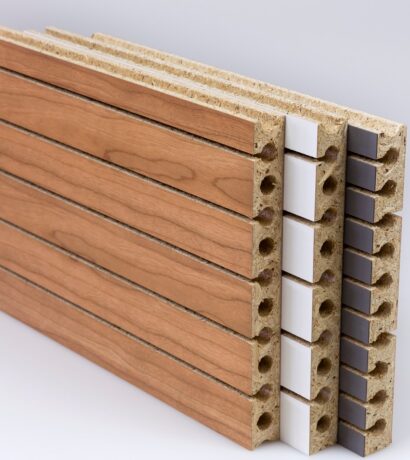 DEWETON
DEWETON is a definitive classic utilizing a keyhole channel detail that is a proven both acoustically functional and visually appealing. These panels provide the aesthetic finesse of solid wood, excellent acoustic absorption, and outstanding value overall. With the look of natural wood you do not need to sacrifice performance for aesthetics.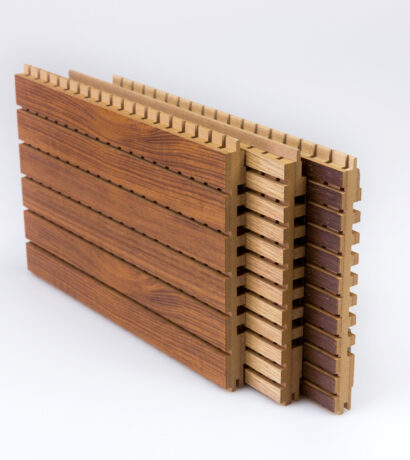 CREAWOOD
Timeless Design and Excellent absorption characterize Tavapan CREAWOOD. Three layers of transverse and longitudinal slits create a perforation pattern of small rectangles designed specifically to meet the acoustic requirements within a design. With the tongue and groove system the panels can be joined together seamlessly, creating a light looking and effective acoustic design for your walls and ceilings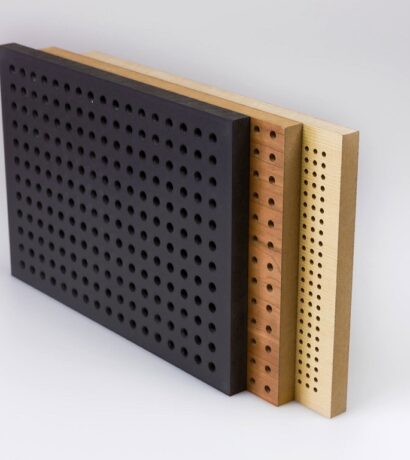 TAVAPERF
TAVAPERF panels are precision manufactured in a wide range of standard sizes or custom made to your specifications. Several Standard Perforation Profiles are available to meet the NRC rating required. Customized Perforation Patterns are also available, from micro-perforations to slots for effectively controlling sound requirements.

Tavapan Portfolio Product information

Contact our specialists at Wallworks today for Colors, species and other selection options specific to your project or palette.


How Tavapan wood planks & panels are used:
Download our corporate brochure!
Sound Advice, Sound Design, Sound Solutions...
Request Information Today
Our team of product experts are available to answer your questions, supply technical data and provide project quotations.   
Explore More